2K Galaxy Sky (SMG2-style night sky) Enhanced Starfield
1.2.
This was made by editing a screenshot I took in Super Mario Galaxy 2 on World 3 and converted to look sharper at a higher resolution 2k. Which explains why Mario is in the preview pics lol.
This is my first mod. I tried my best to hide the tiling effect. :)

Installation:
GTA V > mods > a64x > textures

some pictures are from the previous versions

Changelog:

1.0 - uploaded

1.1 - 2k resolution

1.2 - Tile improvements, better contrast

Ανέβηκε: 22 Φεβρουάριος 2017
Last Downloaded: 14 Μάρτιος 2020
1 σχόλιο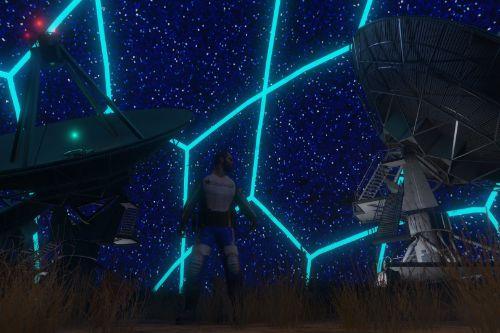 The San Andreas BioDome... 1.0.
140

·

18

·
This was made by editing a screenshot I took in Super Mario Galaxy 2 on World 3 and converted to look sharper at a higher resolution 2k. Which explains why Mario is in the preview pics lol.
This is my first mod. I tried my best to hide the tiling effect. :)

Installation:
GTA V > mods > a64x > textures

some pictures are from the previous versions

Changelog:

1.0 - uploaded

1.1 - 2k resolution

1.2 - Tile improvements, better contrast

Ανέβηκε: 22 Φεβρουάριος 2017
Last Downloaded: 14 Μάρτιος 2020